Istanbul shows ferries have a future
Critics say they are expensive, slow and can only reach selected parts of a city but – with New York and London planning expansions – ferry traffic is on the rise
By Stephen Starr in Istanbul
The Istanbul rush hour commute is like no other. Passengers feast on toasted sandwiches, tea and freshly brewed coffee before taking one of a choice of seats. Some even get to light up a cigarette out the back.
That's because 300,000 people in Turkey's biggest city take the ferry to work every day. (Read on here).
-
-
-
My article on the art, business and perils of ship breaking in Turkey appeared in Al Jazeera English's monthly magazine in February 2015. Download the issue for iTunes or Android.
-
-
-
Floating on the dock of the bay: Izmir's clever solution to a wasted waterfront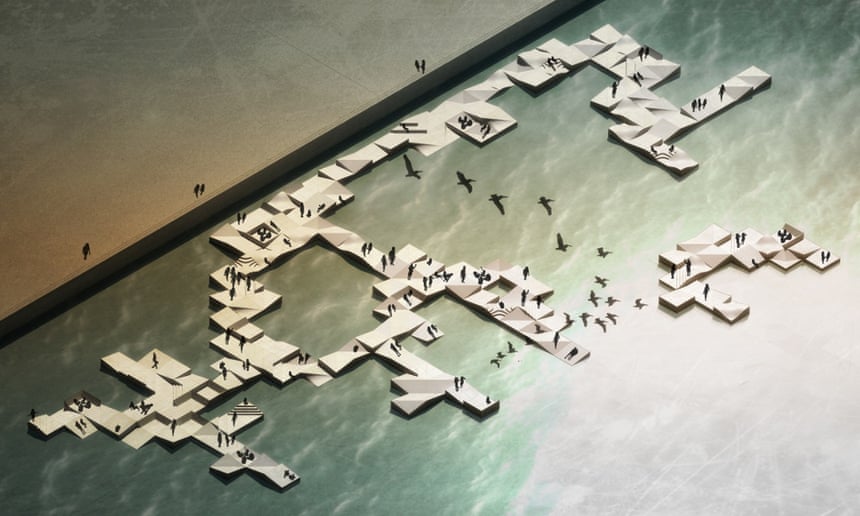 A rendering of Izmir's floating docks shows its modular expansion capabilities. Photograph: Gudjon Erlendsson/Iyiofis
For months, three architects would meet at the waterfront of Izmir, Turkey's third-largest city. They watched the oil tankers and container ships traversing the Gulf of Izmir, and the boats taking commuters to the suburbs. They observed the concrete barriers at the water's edge, the forbidding and industrial atmosphere, and the highway that separates water from city.
But they also saw the way pedestrians would stroll on what little space was available to them, feeding pigeons, eating sunflower seeds and taking photos of the bay's dramatic sunsets. Eventually it came to them – if you really wanted to bring people in Izmir together, transform the waterfront. But the very idea was daunting: Turkey's bureaucracy is infamous, and a large-scale project to redevelop the waterfront seemed impossible. READ THE ARTICLE IN FULL HERE.
-
-
-
Boomtime for cities across Turkey

Turkey's largest city racks up a massive 55% of the country's total trade production and 35 billionaires – more than Paris, Tokyo or Dubai – have made their homes there. Photograph: Ozan Kose/AFP/Getty Images
First published:Mon, Feb 23, 2015, 01:30
Even with a president on the warpath and almost two million Syrian refugees weighing the country down, a recent study by the Brookings Institution and JPMorganChase has found that three of the world's four fastest-growing cities are in Turkey.
Last year, employment rates in Izmir, Istanbul and Bursa grew 6.6, 6.5 and 6.4 per cent respectively. At 4.7 per cent, Budapest and Dubai were closest. So how have three cities within a six-hour drive of each other recorded such exceptional growth in employment and GDP per capita? What makes their metro economies different from the 300-odd other cities surveyed?
The study puts this down to vague "strong expansions in business and financial services", but what is telling is that GDP per capita is about €17,700 in the three cities – almost twice that of Turkey's national average. READ THE STORY IN FULL HERE.
-
-
-
The Mediterranean's urban sprawl: 'You know a city's near by the plastic in the sea'
Two French oceanography researchers expected to find pollution on their 8,345km, 14-month kayak journey from Gibraltar to Istanbul – but what shocked them was the endless spread of cities along the coast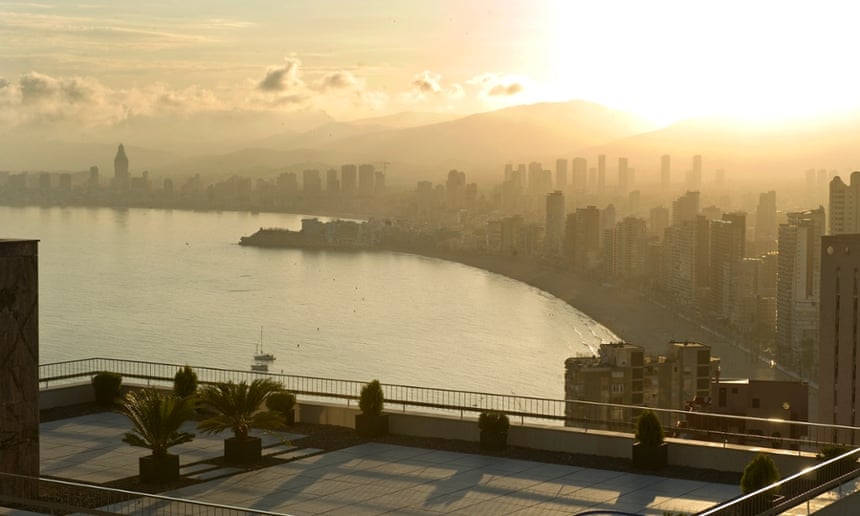 After
: Playa de Levante in Benidorm. Photograph: Pedro Armestre/Greenpeace
Tuesday 20 January 2015 09.53 GMT
On 11 October, two French oceanography students, their faces wind-beaten and sun-scorched, arrived in Istanbul after a 14-month journey from Gibraltar.
They didn't come by car, train or bicycle; the 8,345km trip took place in a kayak, paddled stroke by stroke, metre by metre along the Mediterranean coast. Read the full story here.
-
-
-
"Pollution threatens iconic Istanbul waterways," Al Jazeera English, August 19, 2014.
"Not everyone on board yet to clean up shipping," The Irish Times, July 21, 2014.
"How the ancient underground city of Cappadocia became a fruit warehouse," The Guardian, May 30, 2014.
"Spooky cities: the world's strangest underground cities, The Guardian, May 30, 2014.
"Maritime Piracy on the Rise in West Africa," CTC Sentinel, April 28, 2014.
"How Liquid Natural Gas May Revolutionize Shipping, And Make Goods Cheaper," International Business Times, March 29, 2014.
"Pretty much every dangerous material you can think of is being shipped through the Bosphorus," GlobalPost, February 27, 2014.
"Attacks in the Suez: Security of the Canal at risk?" CTC Sentinel, January 15, 2014.
"There aren't always more fish in the Sea," GlobalPost, December 17, 2013.
"Are terrorists targeting the Suez Canal?" USA Today, November 4, 2013.